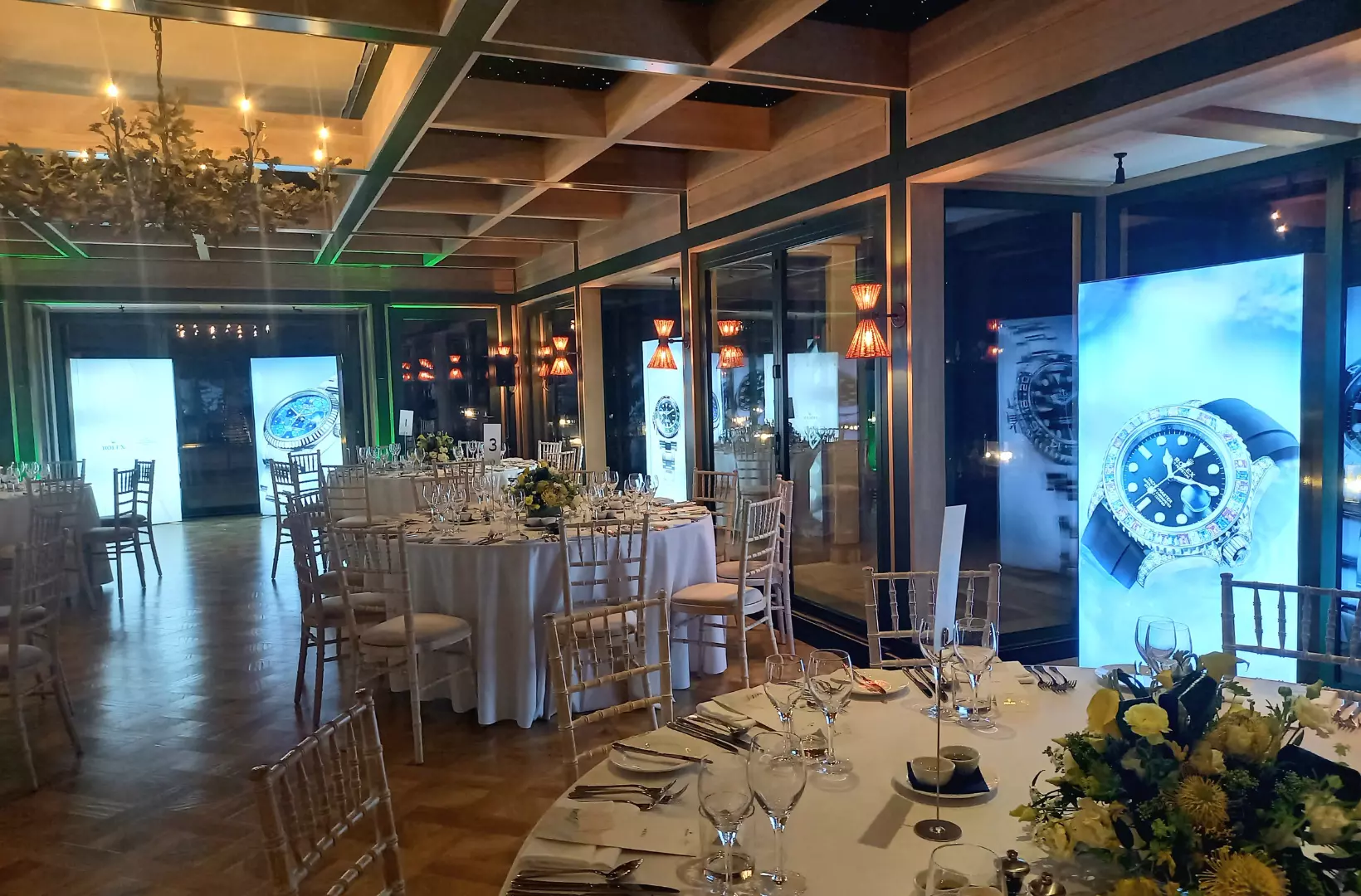 Case Study - Rolex & Watches of Switzerland
Fine Dining Event
Rolex approached us to organise an evening of excitement and reward for Rolex's top customers in Cambridgeshire. From the initial point of contact we both knew we were the ideal venue for them.
From crafting the perfect atmosphere, menu and wine list, to orchestrating the delivery and set up of their new collection of watches and display cases we put on an unforgettable evening for their clients.